Help the world stop coronavirus! Stay home!
Prev
Next
Java / OOPS Concepts and its implementation in Java
Explain Diamond problem.
The diamond problem (a.k.a deadly diamond of death) refers to an ambiguity that brews due to allowing multiple inheritance.
In Java, multiple inheritance is not allowed for classes and permitted only for interfaces to eliminates this serious issue.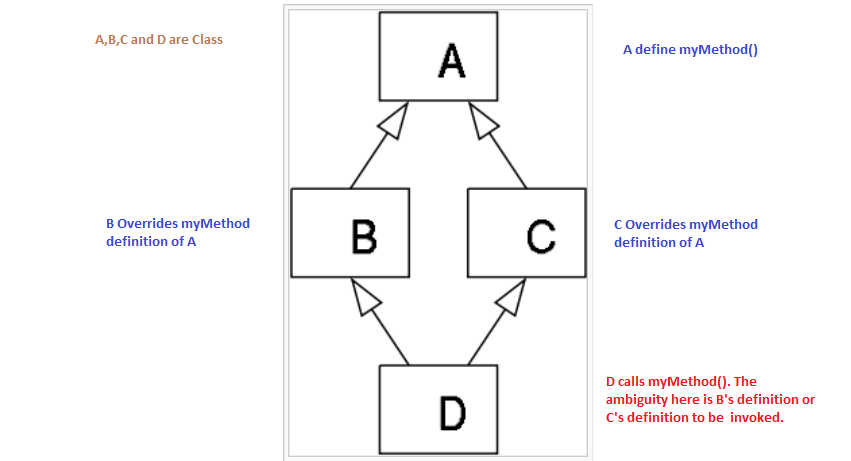 ❤Cash Back At Stores you Love !!!❤
More Related questions...
Comments & Discussions
---